Balancing + Perfecting Serum
Balance, clarify and brighten stressed skin without irritation
Description
Ingredients
Directions
We hate counter clutter, so we designed this clever, multi-tasking serum to support the 4 key skin concerns in one simple step. This ultra-gentle lightweight serum clarifies breakouts, balances oil production, gives you an unreal glow AND promotes a happy skin barrier for results that really last. Happy, balanced skin has never been so simple!
Target 4 key skin concerns in 1 gentle step:
✔️ Balances sebum and reduces shine
✔️ Decongests pores and clarifies breakouts
✔️ Brightens and reduces dark spots
✔️ Deeply hydrates, reduces redness and irritation
🇦🇺 Contains Australian superstar ingredients!
Aqua, Butylene Glycol, Niacinamide, Salicylic Acid, Terminalia Ferdinandiana Fruit Extract, Phenoxyethanol, Sodium Hyaluronate, Carboxyvinyl Polymer, PEG-40 Hydrogenated Castor Oil, Acrylates/C10-30 Alkyl Acrylate Crosspolymer, Arginine, Melaleuca Alternifolia (Tea Tree) Leaf Oil, Sodium PCA, Caprylyl Glycol, Trehalose, Glycyrrhiza Glabra (Licorice) Extract, Disodium EDTA, Urea, Polyquaternium-51
Apply a pea sized amount to skin after cleansing and smooth it out to cover the entire face using fingertips. Avoid eye area.

FREQUENCY:
We recommend always listening to your skin. Patch test before use and introduce into your routine gradually. Recommended for daily use for normal skin types or alternating days for more sensitive skin types.
Balancing + Perfecting Serum
⚡ Hero Ingredients
2% Niacinamide
A must-have ingredient for sensitive and breakout-prone skin. Balances excess sebum, strengthens lipid barrier and improves uneven skin tone.
1% Salicylic Acid
Penetrates pores to clarify breakouts, reduce inflammation and soothe redness. We've included the optimal dose to achieve great results without irritating sensitive skin.
Kakadu Plum 🇦🇺
Australia's ultimate brightening botanical, Kakadu Plum is the highest natural source of Vitamin C. Contains 100x the Vit C found in oranges so get ready for an out-of-this-world glow!
Hyaluronic Acid
This well-loved ingredient is popular for it's ability to deeply hydrate and soothing parched skin. Plus it promotes skin barrier repair and wound healing to support breakout-prone skin.
Tea Tree Extract 🇦🇺
Another of Australia's most-loved botanicals, tea tree extract has natural anti-inflammatory and antimicrobial properties. Helps calm redness, swelling, and inflammation and naturally targets breakouts.
Licorice Extract
This multi-functional ingredient is one of the best brightening extracts found in nature, plus has pronounced calming and soothing properties, the perfect remedy for distressed, breakout-prone skin.
💡 FAQ
Why do I need the Balancing and Perfecting Serum in my routine?
It can be tempting to add all kinds of products to your routine when breakouts strike, but keeping things as simple as possible is the best way to calm an angry skin barrier and get distressed skin back on track. Thats why we've made it simple to give breakout-prone skin everything it needs in one simple serum to achieve calmer, clearer skin fast.
How often should I use the Balancing + Perfecting Serum?
Brightening and breakout-fighting ingerdients work best when applied to the skin consistently, so we formulated the B+P serum to be gentle enough to be applied daily for maximised benefits.
We always recommend listening to your skin, so introduce the serum in to your routine every second or third day, then build up the frequency!
Can I use the Balancing + Perfecting Serum with other anti-acne products?
The Balancing + Perfecting Serum is can be used as a standalone clarifying treatment - we don't recommend using it the same night as other exfoliating products if you have sensitive skin as this can impact your skin barrier over time.
If you are experiencing stubborn breakouts, we recommend using the B+P Serum in tandem with our 2 other non-irritating clarifying products, the Beauty Sleep Anti-Acne Pillow Case and our Cloud Covers to target breakouts in 3 different ways without the risk of triggering irritation.
Is the Balancing + Perfecting Serum just for sensitive skin?
All of our products are designed to work as gently as possible as any skin type can become sensitised over time with the use of harsh products!
All skin types can benefit from treating their skin gently, as it helps support a healthy skin barrier which in turn promotes a more radiant, smooth and clear complexion. Don't just take it from us! See the results
☁️ Good to know
We treat all skin sensitively
✔️ Common Irritant Free
✔️ Common Allergen Free
✔️ No Added Fragrance
✔️ Vegan + Cruelty-Free
✔️ Tested on Sensitive Skin
✔️ Powered by Gentle Actives
🛒 Shipping & Returns
Frequently asked question
We currently ship Malaysia-wide.
Orders over RM100+
Free shipping
Orders below RM100
RM5 flat rate

We want you to be fully satisfied with your order! We offer a 7 day guarantee period if you aren't happy with your purchase when it arrives.
See more details on returns here
Contact our Customer Care Team here
Tips and Tricks
Daytime Mattifying Base
Apply and wear during the day (under SPF!) to help keep skin balanced and shine-free all day long! Niacinamide and Salicylic Acid both help prevent excessive oiliness from the first application.
Hydration Booster
Apply to damp skin to allow the Hyaluronic Acid in the formula to truly shine. Follow with a hydrating moisturiser and enjoy bouncy, radiant skin.
Free Shipping + Gifts
On orders over RM100
Stress-Free Returns
7 day money back guarantee
Developed in Australia
Proudly made in Malaysia
Tested on Sensitive Skin
Ultra-gentle and effective
Customer Reviews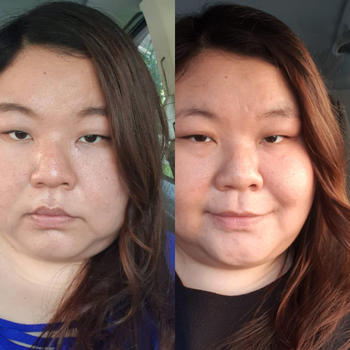 20/09/2022
Good Results!
It is a fast absorb serum!! After apply for few days, I can see a visible change of my skin - improve my sensitive and oily skin + minimise pores appearance.
Athena

Malaysia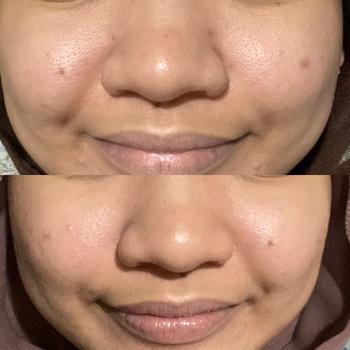 20/09/2022
Soothing
Love the Balancing Perfecting Serum so much! It is not sticky at all and very gentle on my skin. I felt difference on my skin after a week of using this serum.
Balqis

Malaysia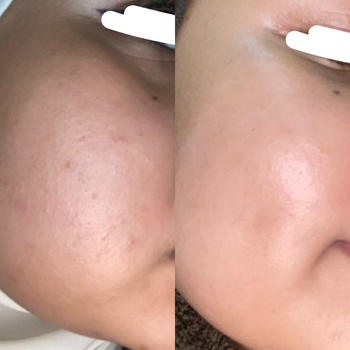 20/09/2022
Smooth!
The serum is definitely my favourite! The texture and how fast it absorbs really stood out to me and after using it, my skin definitely feels smoother!
Anne

Malaysia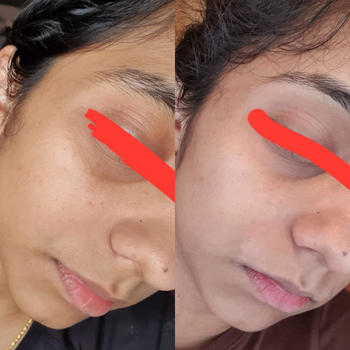 09/09/2022
Brighter
What I loved most about this product is that it really brightened my skin! It gave my face a smoother look and and helped with my uneven skin tone The serum is also very light and convenient to apply, it's not sticky or oily and it looks like nothing on your face! Definitely love it and will purchase again
Pritika

Malaysia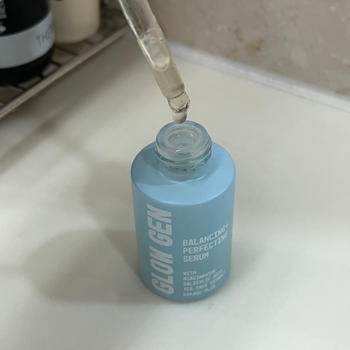 07/09/2022
Magic in a bottle!
I was initially impressed with the ingredients of this serum, seemed like it was a powerhouse of all my skincare favs so I decided to try it out. The texture is so lightweight and absorbs easily. I also love that a little goes a long way and such a good price point too. Local skincare is levelling up, would def repurchase!
Khaleesa

Malaysia
20/12/2022
A Miracle Worker!
Honestly, I have dealt with hormonal acne for as long as I can remember and I have had my fair share of compromised skin barrier due to products that contained harsh ingredients. However, ever since I started using Glow Gen, it has helped me heal my skin barrier as well as reduced my acne tremendously. I've noticed that even though I had really bad hormonal cystic acne, they would appear to reduce in size and number and the redness would subside with consistent use of the Balancing + Perfecting Serum! Absolutely love using this product and would recommend it to those with hormonal acne! <3
Ann

Malaysia
21/10/2022
My NEW Favourite!
Amazing product, highly recommended! Have been using for awhile, the results was seriously impressive. It really work on my pimple/acne marks and redness patches on skin Loving it so much that I've already bought my second bottle!
Rachael L.

Malaysia
12/10/2022
Fast absorbing
Loving the texture and feel of this serum, it absorbs fast, doesn't feel sticky, fragrance free and is super hydrating.
Tiff

Malaysia